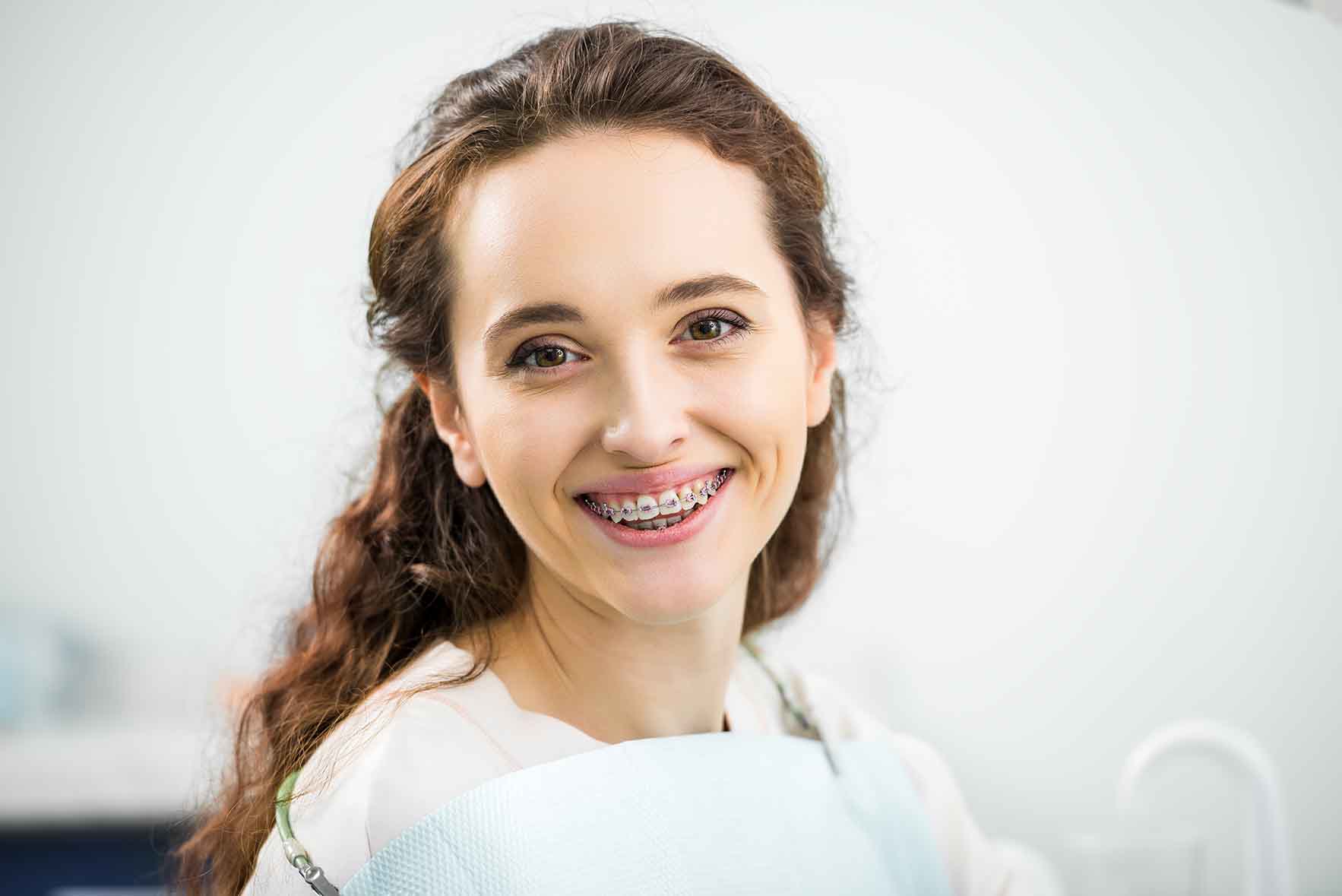 Once a tooth-straightening method that was dominated by teen patients, today's methods, appliances and treatments cover the age spectrum, a fact not lost on adults who are of the opinion that it's never too late to have a smile that lights up the room. But did you know that dental appliances have been around for hundreds of years? Keep that in mind next time you play a round of dental trivia!
How far back do appliances go? So far back, archaeologists undertaking digs that harken back to the time of Hippocrates and Aristotle – in the neighborhood of 400-500 BC – have found skeletal remains with teeth intact thanks to gold wire bands that likely weren't being worn as decorative jewelry, wrote Yolanda Smith for the Medical Life Sciences website blog (https://www.news-medical.net/health/History-of-Dental-Braces.aspx).
Fast forward to 18th century France
Dentist Pierre Fauchard authored a book on dentistry that devoted an entire chapter to tooth straightening. Fauchard's analysis was comprehensive, even by today's standards. His recommendation, that a horseshoe-shaped band be put into the mouth to re-align crooked teeth, became an industry standard that lead to the first wire crib, the use of elastic bands and a change in nomenclature as words like orthodonture and malocclusions were adopted by practitioners of this growing specialty.
But enough about ancient history…
Like most scientific pursuits, the speed at which orthodonture methods, practices and devices were introduced was dizzying by the mid-1970s. Metal bands wrapped around individual teeth remained the mainstay of treatment plans. The wires that encircled these bands were tightened regularly, a process that was not always happily received by patients already suffering from hard candy, sticky pastry, and chewing gum withdrawal!
Landmark progress was made when self-ligating brackets, lingual styles, and ultimately the practice of keeping individual bands around teeth for years on end moved orthodonture into the present. But few innovations were greeted with as much joy as were the first invisible appliances. At last. Devices that were hardly noticeable.
How today's dental appliances work
According to Healthline.com professionals (https://www.news-medical.net/health/History-of-Dental-Braces.aspx), the job of moving teeth so they are aligned and look attractive isn't terribly complicated. A patient is fitted by an orthodontist with one of the currently popular appliances on the market, at which point pressure forces the teeth to move slowly into a new configuration.
Consistency of pressure known for triggering sore teeth and gums is at the heart of the process and the amount of time it takes for this pressure to be exerted determines the ultimate success of the dental treatment.
Beneath the noticeable exterior changes to the teeth as they move into new positions, gums are hard at work cushioning the membrane that resides beneath the gum line that plays host to the bones in your jaw and upper face. You might say that this membrane does the heavy lifting because it literally controls the rate at which teeth move into place in response to that ongoing pressure.
How many types of appliances do dental practitioners use?
Because there are so many types of teeth, bone structures, materials, and products on today's market, not every material or product works for every person. Your orthodontist could recommend metal, wires, ceramics, bonding materials, or a combination of these materials. Here are 6 current options that you may be offered:
1. Classic/conventional appliances consist of metal brackets glued to individual teeth and held in place by wire and perhaps elastic bands. If you insist on a color rather than metal, go for it.
2. Ceramic types like Invisalign and similar brands are clear and not as noticeable, but it's incumbent upon the patient to switch out trays on schedule or progress may not be made as quickly as possible.
3. Lingual braces are installed behind teeth and do the straightening job when wires are tightened. This type of appliance hides the process, so for folks who won't benefit from ceramic products like Invisalign, this is a great solution.
4. Self-ligating appliances don't require rubber bands. Brackets on teeth feature small metal clips that hold the tightening wire in place.
5. Facebow headgear. You'll look weird, but if you're eager to get the job done and your orthodontist prescribes these for nighttime wear when nobody sees you, the extra pressure put on your teeth could speed up the correction process.
6. Mini braces won't hog your mouth and specifically address only the tooth or teeth that are out of alignment.
What else do appliances do?
Straight teeth aren't the only objective of orthodonture say folks at Mayo Clinic's dental facility (https://www.mayoclinic.org/tests-procedures/braces/about/pac-20384607). They are also recommended if:
1. There is too much space between your teeth
2. Your upper teeth overlap each other (e.g.,overbite or overjet)
3. Your mouth is overcrowded, forcing large teeth to compete for room
4. Your upper teeth naturally position themselves behind bottom teeth (underbite)
5. Problems related to the jaw force unnatural alignment that leads to an uneven bite.
What else should you know about the orthodontic process?
Finding the right practice to make sure you're on top of your journey to straight teeth is essential, too and if you're fortunate enough to live in the Little Rock AR, Sheridan, AR or Russellville, AR areas, there's only one practice you can rely upon to take care of your orthodontic dentistry needs, including metal braces, clear braces, Invisalign and TMJ treatments: Vondran Orthodontics.
That orthodontists at Vondran use the latest, most sophisticated techniques and appliances to correct all types of issues, working to make sure the process is as painless and comfortable as possible. Whether your recommended treatment is appliances that are permanently affixed via bands and wires, or your best course of action is an appliance that pops in and out of your mouth at regular intervals, rest assured that your treatment plan will be designed just for you.
The practice you can count on for customized service
Having three locations is a standard of success that has been built upon years of service to patients and the community and patients come from all walks of life: men, women, and children of all ages. At Vondran Orthodontics you'll be impressed by the practice's level of care, thoughtfulness and treatment plans that appeal to patients because they appreciate the availability of so many options.
One visit to the Vondran practice website tells you everything you need to know about staff and services, as well as answers to questions that feel daunting to potential patients when they consider undertaking this type of treatment plan. Offering virtual consultations, appointments, and online communication capabilities, perhaps the best reason to visit the practice website is to check out patient photos and read the testimonials of enthusiastic patients who wouldn't think of patronizing another practice (https://www.arkansasbraces.com/testimonials).
Vondran Orthodontics is accepting new patients at all three locations and if you're considering treatment, you can feel confident that a solution to your dental dilemma is as close as your phone. Choose the office that's closest and make an appointment to meet staff to discuss your dental health. It could be the most rewarding phone call you've made in years!
Call the Little Rock office at (501) 214-1203
Reach Russellville staff at (479) 967-3421
Contact the Sheridan practice at (870) 942-2131