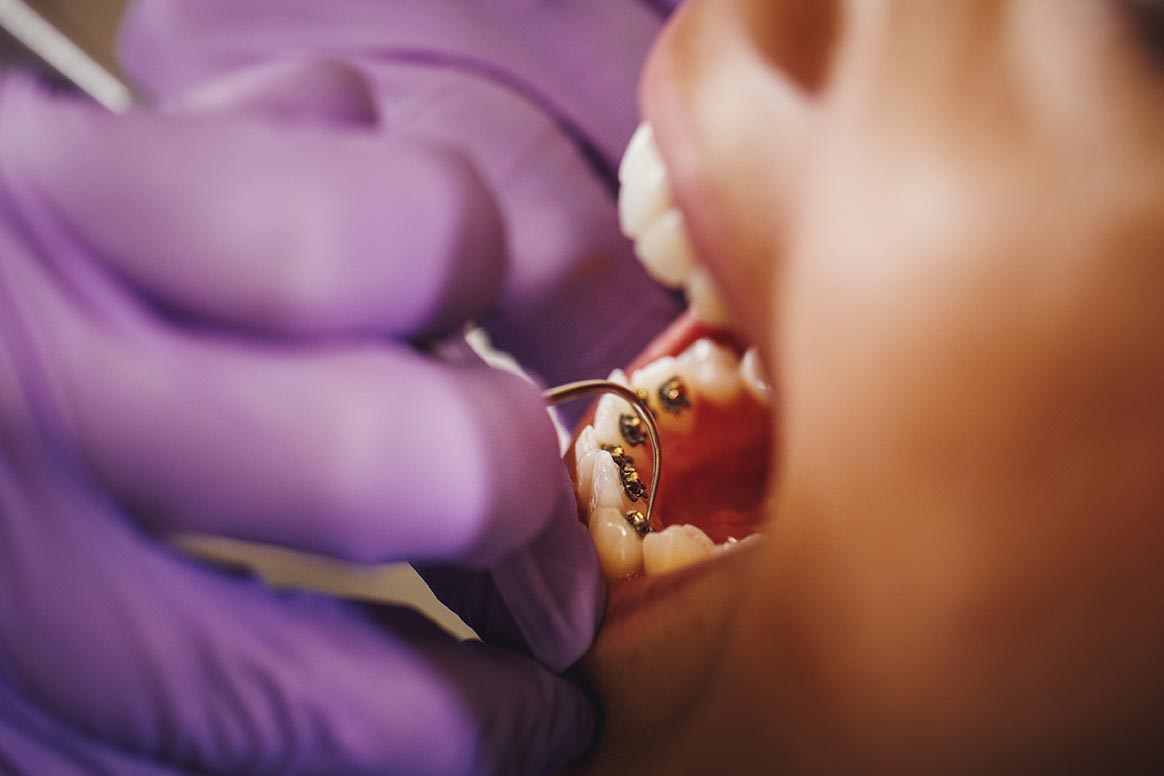 The American Dental Association (ADA) recommends visiting your dentist at least twice a year, but when do you need to see an orthodontist?
There can be much confusion surrounding the difference between these dental professionals. After all, they both diagnose and treat a variety of oral health concerns. There are, however, some fundamental differences that will ultimately affect your need to see one or the other.
Education and Training
Both dental professionals initially receive much of the same education early in their professions. According to the ADA, they both complete four years of undergraduate education and four years of dental school. After completing dental school, graduates must pass the written National Board Dental Examination and meet state requirements for clinical examinations.
Orthodontists, however, must complete an additional 2-3 years of post-graduate residency. They also have to take additional examinations in this specialization.
What Do Dentists Do?
According to the American Dental Education Association (ADEA), about 80 % of dentists practice general dentistry. Your general dentist will diagnose and treat oral health conditions of the teeth, gums, tongue, and mouth by:
Conducting dental X-ray
Filling dental cavities
Repairing cracked teeth
Filling and bonding the teeth
Treating gum disease
Prescribing oral health drug
Performing teeth whitening treatments
Improving the function and appearance of teeth with crowns or veneers
Monitoring oral health of children
As you can see, a general dentist is capable of diagnosing and treating most oral health concerns. If you require specialized treatment, your general dentist may refer you to a specialist.
What Do Orthodontists Do?
According to the American Association of Orthodontists (AAO), approximately 6% of dentists specialize in orthodontics. Certified orthodontists can also diagnose and treat oral health conditions of your teeth, gums, and mouth, but they also specialize in issues of tooth and jaw alignment such as:
Misaligned teeth and jaws (malocclusion)
Tooth crowding
Palate expansion
Gaps between teeth
Pediatric jaw and tooth development
An orthodontic dentist will assess your oral health with X-rays and photographs and then create an individualized treatment plan that may contain options such as:
Traditional braces
Lingual braces
Clear aligners, such as Invisalign.
Palatal expanders
Orthodontic headgear
Insurance
Imagine being sure that your ordinary dental insurance will cover your Invisalign treatment only to find that your dental insurance declined coverage. That's not a pleasant surprise! Why didn't your dental insurance cover your orthodontic visit?
For insurance purposes, orthodontic dentists are technically considered specialists. Therefore, orthodontic care may not be covered, even if you have dental insurance.
While many dental plans include some coverage for orthodontics, they may refuse to cover the costs if your general dentist did not refer you to a specialist. Even if you have good dental coverage, you may have to pay certain out-of-pocket co-pays for orthodontic treatments.
The best way to avoid confusion or surprise bills is to clarify your coverage details with the insurance company. If you are shopping for coverage, insurance companies will be happy to go over coverage details before you decide to purchase a plan.
If you have no insurance, many orthodontic and dental offices will work with you to help you get the care that you need. Aside from insurance, many dental offices accept credit cards, cash, and in some cases, payment plans.
Which is Best?
Your dentist is more of a general practitioner, while an orthodontist is a specialist. You typically see your general dentist for life, but you might only need to receive orthodontic treatment for specific issues.
Most of your dental needs can be taken care of by your general dentist, but if you have issues such as crowding, palate expansion, and malocclusion, you might need orthodontic treatment. Furthermore, the AAO recommends that children see an orthodontist before their seventh birthday.
In some states, general dentists can also provide some orthodontic treatments, such as braces. You may see these dentists advertising some orthodontic treatments, like braces, but only certified orthodontists who have completed that required education and training can refer to themselves as such.
Key Takeaway
The most important thing to remember is that good dental health is a part of your overall physical wellbeing, so you should visit your general dentist regularly.
If you have alignment issues, it is equally important to get qualified orthodontic treatment. Whether you need traditional braces or Invisalign, Vondran Orthodontics in Little Rock AR is here to assess and treat your orthodontic concerns! Contact Vondran Orthodontics today for all of your orthodontic needs.